2019 | Schwarzenbach Keltenmuseum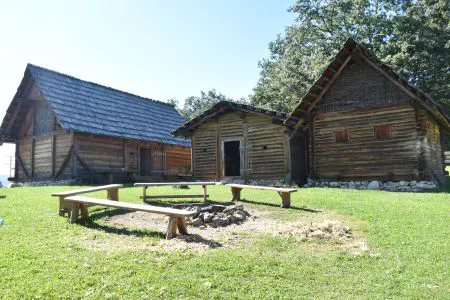 Schwarzenbach Keltenmuseum
For more than 10 years, the University of Vienna has been conducting archaeological excavations in Schwarzenbach under the direction of Prof. Wolfgang Neubauer. In addition to the prehistoric fortification, several building structures of residential and farm buildings were investigated.
The results of the excavations were used 2002-2006 to bring back to life a part of the Celtic settlement using methods of experimental archaeology. In 2019, two new Celtic house models were built adjacent to the two residential buildings on the southern slope. An exhibition room has been set up in one of the houses to provide visitors with highlights of the settlement's history using the latest interactive technology, and also to display archaeological finds from excavations carried out over the past 25 years. The main installation in this container is a CNC milled landscape model of the Schwarzenbach hill, onto which varying content is projected to tell the story and development of the early settlements on the hill, from the Neolithic to the La Tène period.
The Schwarzenbach dissemination project is funded by ecoplus, the County of Lower Austria and the University of Vienna.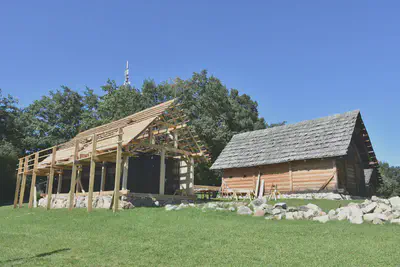 Links:
Read more about the archaeological research at Schwarzenbach here (in German)